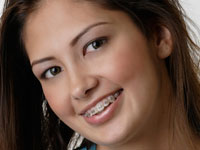 A healthy smile is a wonderful asset. As an orthodontist, Dr. Mark Pelletier has extensive training and years of experience treating Irmo braces patients. Whether you're interested in straight teeth for yourself, your child or your teenager, he will listen to your concerns and develop a customized orthodontics plan that's right for you
While we do plenty of traditional metal dental braces, at Premier Aesthetic Dentistry we also offer ceramic braces and other types of adult braces that are not so noticeable. Don't wait any longer. Now's the time to get on the fast track to a sparkling new smile.
Schedule an initial consultation today. Just call (803) 781-7901 or complete our easy online form. Our goal is to provide top quality, affordable dental care to you and your family! If you have questions about the cost of braces, just ask and we'll be pleased to explain a wide range of financial options to fit your budget.